---
DOSIMETER AT1121 & AT1123
---
The AT1121 & AT1123 from Atomtex are amongst the most precise dosimeters available on the market and are used worldwide to measure of X-ray and gamma radiation within wide ranges of ambient dose equivalent rate and energy. Furthermore, they can detect soft and hard gamma and beta radiation sources, measure pulsed and short-term radiation with exposure time assessment and detect moving radiation sources as well.
The AT1121 & AT1123 dosimeters automatically save the maximum dose rate value for the time of operation and are able to store up to 999 measurement results in non-volatile memory for a long time and to subsequently transfer this data to a PC.
GET A QUOTE
DATASHEET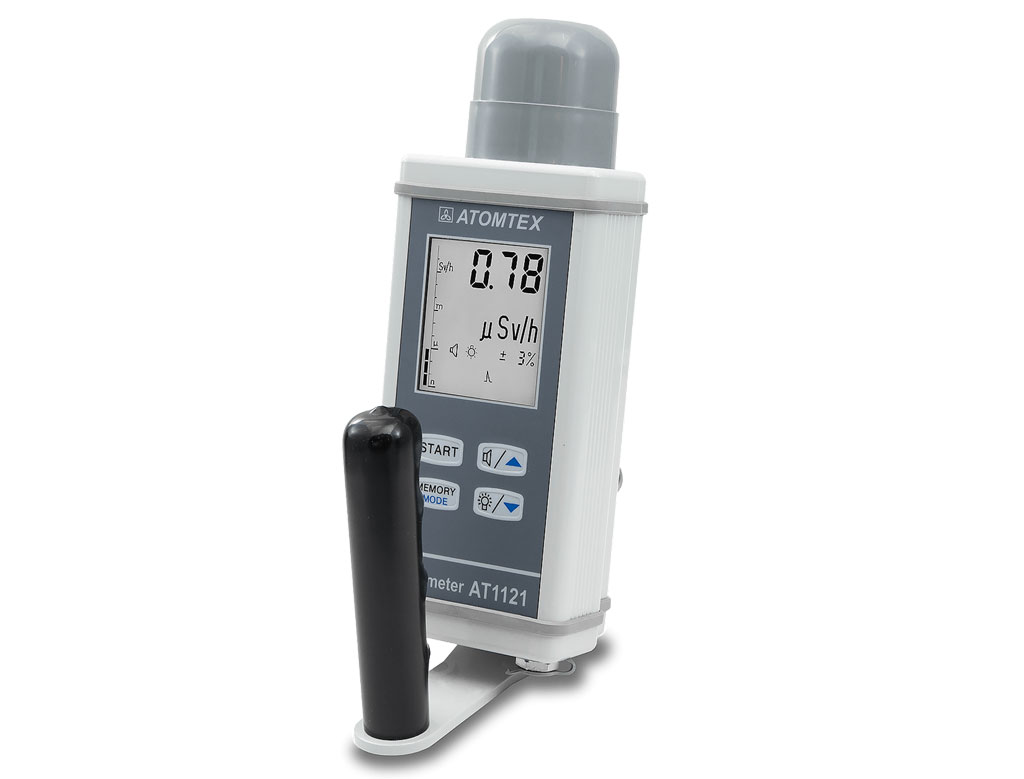 ---
FEATURES & BENEFITS
---

X-RAY & GAMMA RADIATION DOSIMETER
The dosimeter provide measurement of the continuous, short-term and pulse gamma and X-ray radiation ambient dose equivalent and ambient dose equivalent rate.

WIDE ENERGY RANGE
The systems cover a wide energy range of continuous, short-term and pulse radiation, from 15 keV to 10 MeV.
WIDE MEASUREMENT RANGE
The AT1121 & AT1123 provide a measurement range of the ambient dose equivalent from 10 nSv to 10 Sv.

NANOSECONDS MEASUREMENTS
Measurement of dose rate and exposure time during short-term exposure (from 0.03 s) & of pulse radiation average dose rate with duration from 10 ns (AT1123).

REMOTE CONTROL
The system can be operated remotely for measurements from a distance in critical radiation areas.

STATIONARY & NETWORKED DEPLOYMENT
The dosimeter can be set up as stationary and networked units for long-term area monitoring, with external audio-visual alarms.

STATISTICS & DOCUMENTATION FUNCTION
The dosimeters can be connected to a PC or workstation for managing the acquired data and to adjust the system settings.

WORKS UNDER HARSHEST CONDITIONS
The systems can be powered with 4 different power sources and are designed to work even under difficult environmental conditions.
---
IMAGES
---