DTP 7500LV | CARGO SCANNER
The DTP 7500LV | CARGO SCANNER has been especially designed and developed to screen trucks and cargo containers at border checkpoints, governmental buildings, airports, sea ports, critical infrastructure and others.
The DTP 7500LV is one of the most efficient systems to detect and identify contrabands, smuggled persons, weapons, explosives and dangerous goods within seconds. Furthermore, the Dual-Energy technology with automatic material separation automatically distinguishes organic, inorganic and metallic materials. The DTP 7500LV displays high-resolution X-ray images of the screened vehicles.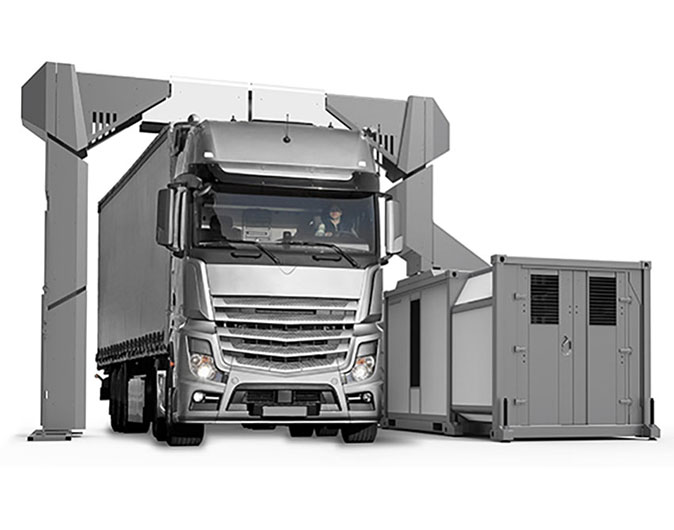 INTEGRATED SYSTEM UPGRADES