INTERNET OF SECURITY IS A unival group BRAND.
Internet of Security® refers to the smart integration and management of security sensors (X-Ray, CBRNE, multispectral imaging, CCTV, Biometrics, OCR, LNPR, GPS, ARFID, 5G, and others as part of a MULTI SENSOR FUSION MESH) in a fully connected but individually aligned set-up designed for various applications (airport, sea port, borders, and all other relevant checkpoints).
The Internet of Security approach enables the standardization of security technologies into a command-centric holistic security structure that will allow to improve real-time movement of people, vehicles, assets and cargo thus enabling growth and secure trade.  

As a technology integrator and OEM we can assist governmental and industrial organisations to create a highly efficient security screening infrastructure.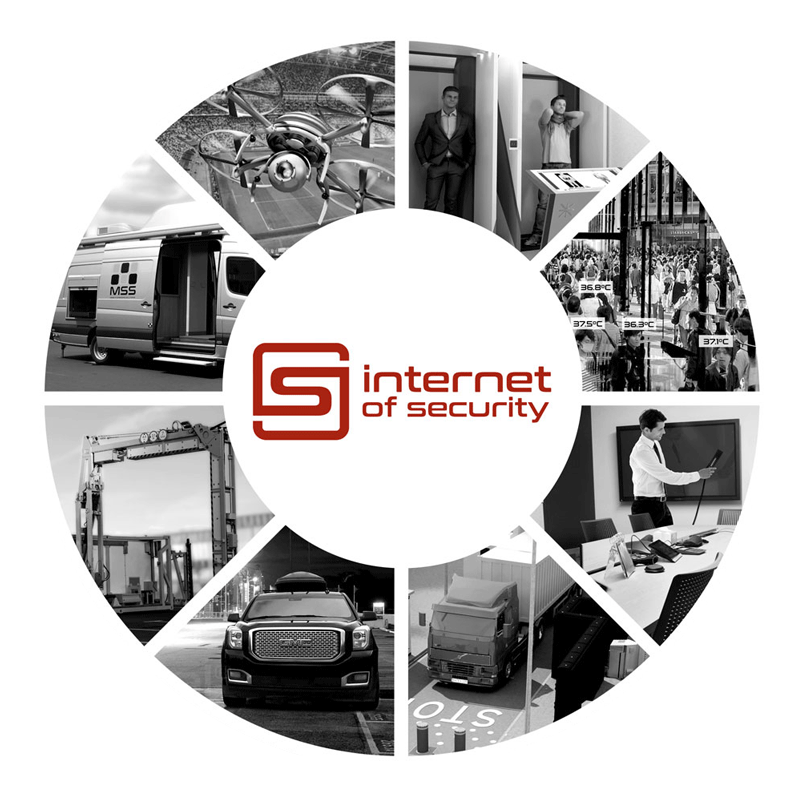 The biggest challenge for safety procedures is to identify and determine the "one threat" out of a large number of people and information before potential damage occurs. This process should take place simultaneously in real time and, if possible, without nuisance; after all, the overall wellbeing must be preserved.
In order to master this task, security must be rethought. The aim is to create a seamless link between state-of-the-art sensor technology and the leading security video surveillance system so that all information can be displayed in real time and can be processed efficiently, safely and discreetly as part of an alarm and crisis management.