DTP 200R | RAPID DEPLOYMENT VEHICLE SCANNER
The DTP 200R – is a low-transmission X-ray scanner for occupied vehicles, which has been designed for rapid deployment at military camps and bases. The system can be deployed and relocated within minutes. With its integrated automatic hydraulic system, the DTP 200R can be set up by a single operator.
Furthermore, it comes with an integrated power generator and operator cabin, for most flexible operation on demand. With its ultra-low dose, the DTP 200R is fully compliant with the ANSI 43.17-2009 standard for general people screening.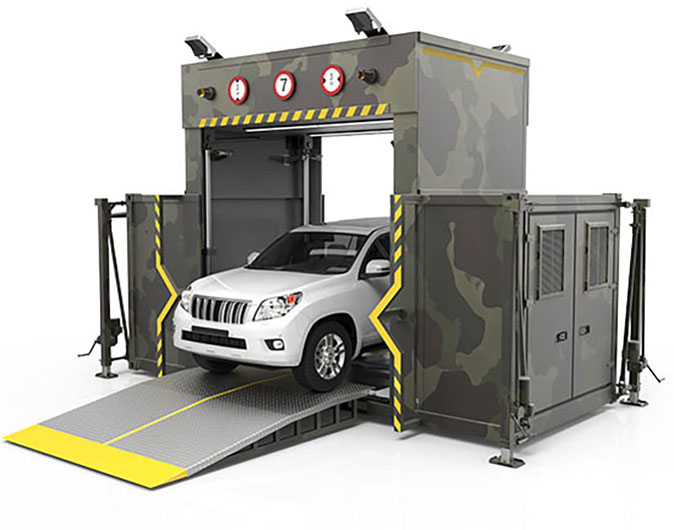 INTEGRATED SYSTEM UPGRADES