DTP 320DV | DUAL-VIEW VEHICLE SCANNER
The DTP 320DV | DUAL-VIEW VEHICLE SCANNER is a special dual-view X-ray scanner for occupied vehicles and provides market-leading threat detection at critical infrastructure, boarder checkpoints, airports and other security-related locations.
Due to its dual-view X-ray sources, it is almost impossible to smuggle in a contraband inside a vehicle, as the two different image projections give very detailed high-quality images of the vehicle interior. Furthermore, the Dual-Energy technology with automatic material separation automatically distinguishes organic, inorganic and metallic materials.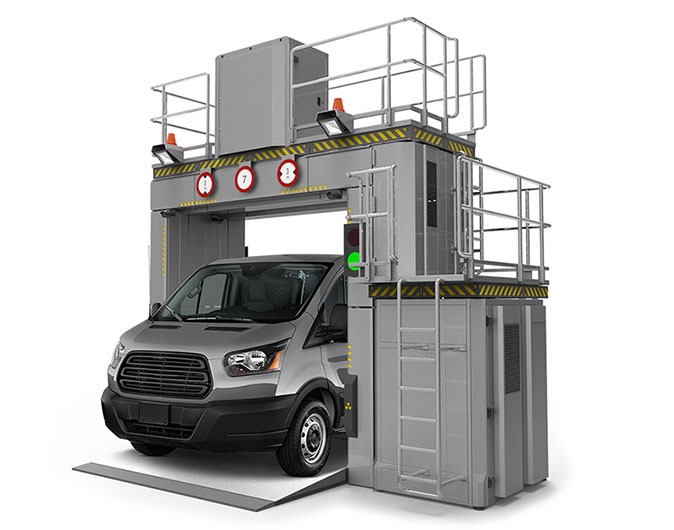 INTEGRATED SYSTEM UPGRADES