---
MSS | MOBILE SCREENING SOLUTION
---
The MSS | MOBILE SCREENING SOLUTION is the worldwide first completely autonomous mobile security checkpoint, featuring a fully integrated Walk-Through-Metal-Detector, X-Ray baggage screening system, 360° Video Surveillance, advanced alarm management, Liquid Explosive Detection, and many more.
It is the ideal solution for event protection, border screening, VVIP protection, military screening, customs operations and protection of critical infrastructure and provides full security on demand, wherever and whenever needed.
GET A QUOTE
DATASHEET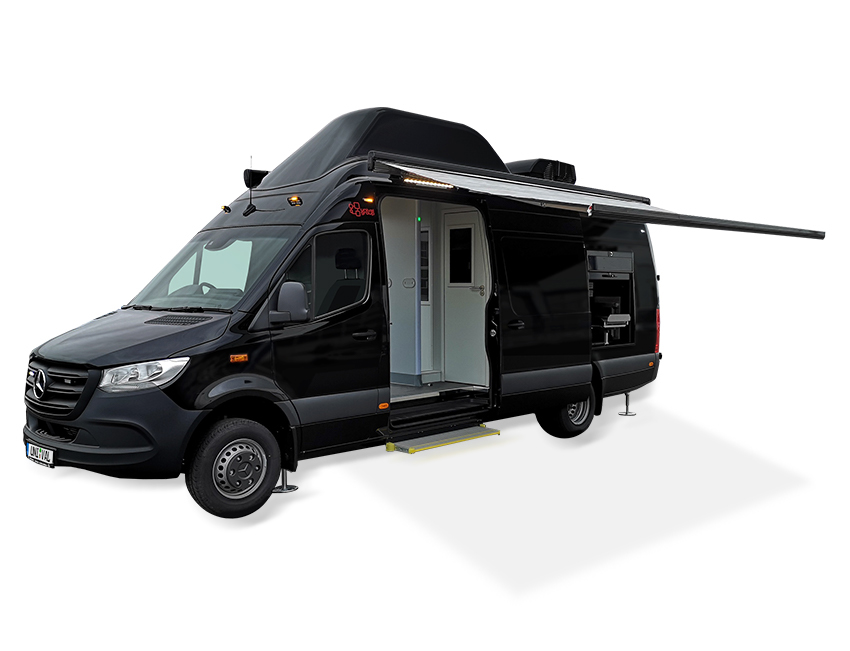 ---
FEATURES & BENEFITS
---

MOBILE CHECKPOINT
The MSS is a fully equipped mobile screening checkpoint, including a Walk-Through-Metal-Detector, a baggage X-ray screening system, 360° Video Security and many other features.

INDEPENDENT POWER SUPPLY
The integrated generator and the battery system enable independent operation of all security systems. Furthermore, shore power can be connected.

HIGH-TECH VIDEO SECURITY BY GEUTEBRÜCK & AXIS
360° surveillance, baggage-, person- & operator monitoring – all forensically proven recorded on specially developed mobile recorder by GEUTEBRÜCK, with mobile-certified camera sensors by AXIS.

MODULAR DESIGN
The MSS can be easily upgraded with Liquid Explosive Detection, fingerprint- document- & passport readers, trace detectors and other systems.

ADVANCED ALARM MANAGEMENT WITH G-SIM
G-SIM by GEUTEBRÜCK handles all relevant alarm processes of the video surveillance and gives full control of all systems from the operator cabin.

ON-DEMAND REMOTE ACCESS (GLOBALLY)
Via G-SIM GLOBAL on-demand access from a command & control center is possible – via LAN, WiFi or LTE.

FACE RECOGNITION (OPTIONAL)
Face recognition can be integrated for maximum information collection of screened persons.

QUICK START
The whole system is ready to use within 5 minutes.

HYDRAULIC LEVELING SYSTEM
The automatic stabilizing system makes sure that the MSS is always in the best position for screening operations.

CERTIFIED INTEGRATION BY MERCEDES-BENZ
All vehicle body building changes are approved by Mercedes-Benz, thus giving full MB base warranty for the Mercedes Sprinter. The van can be serviced by all Mercedes workshops worldwide (vehicle only).

HIGH-END SECURITY MADE IN GERMANY
The MSS is completely manufactured and produced in Germany, with all according quality standards.
---
IMAGES
---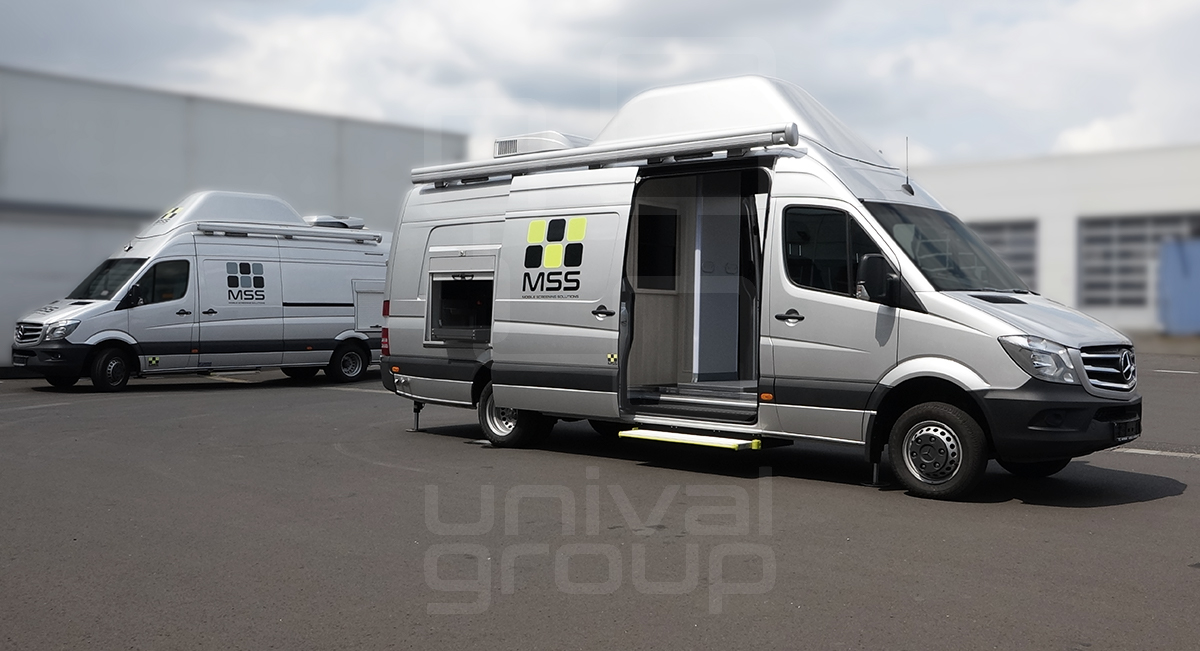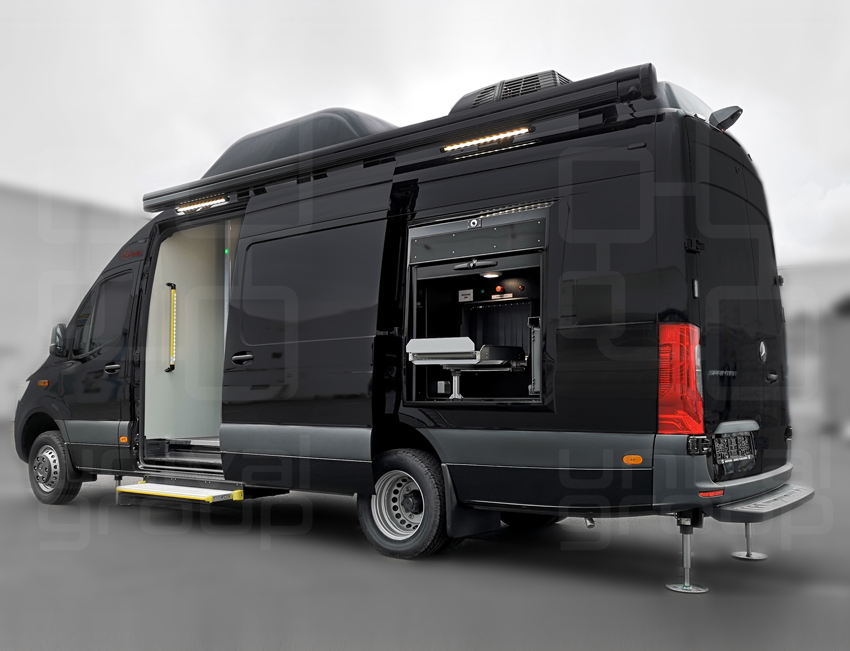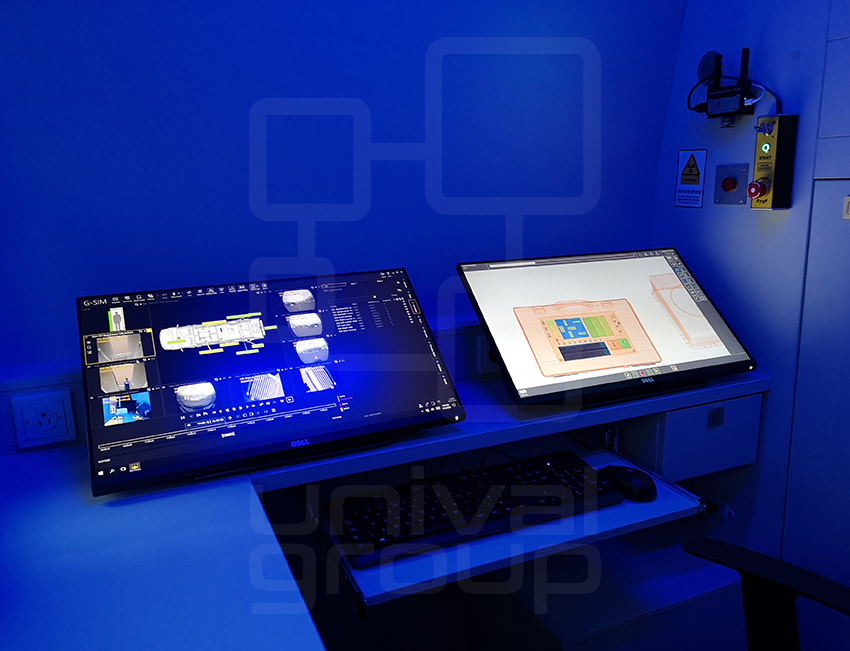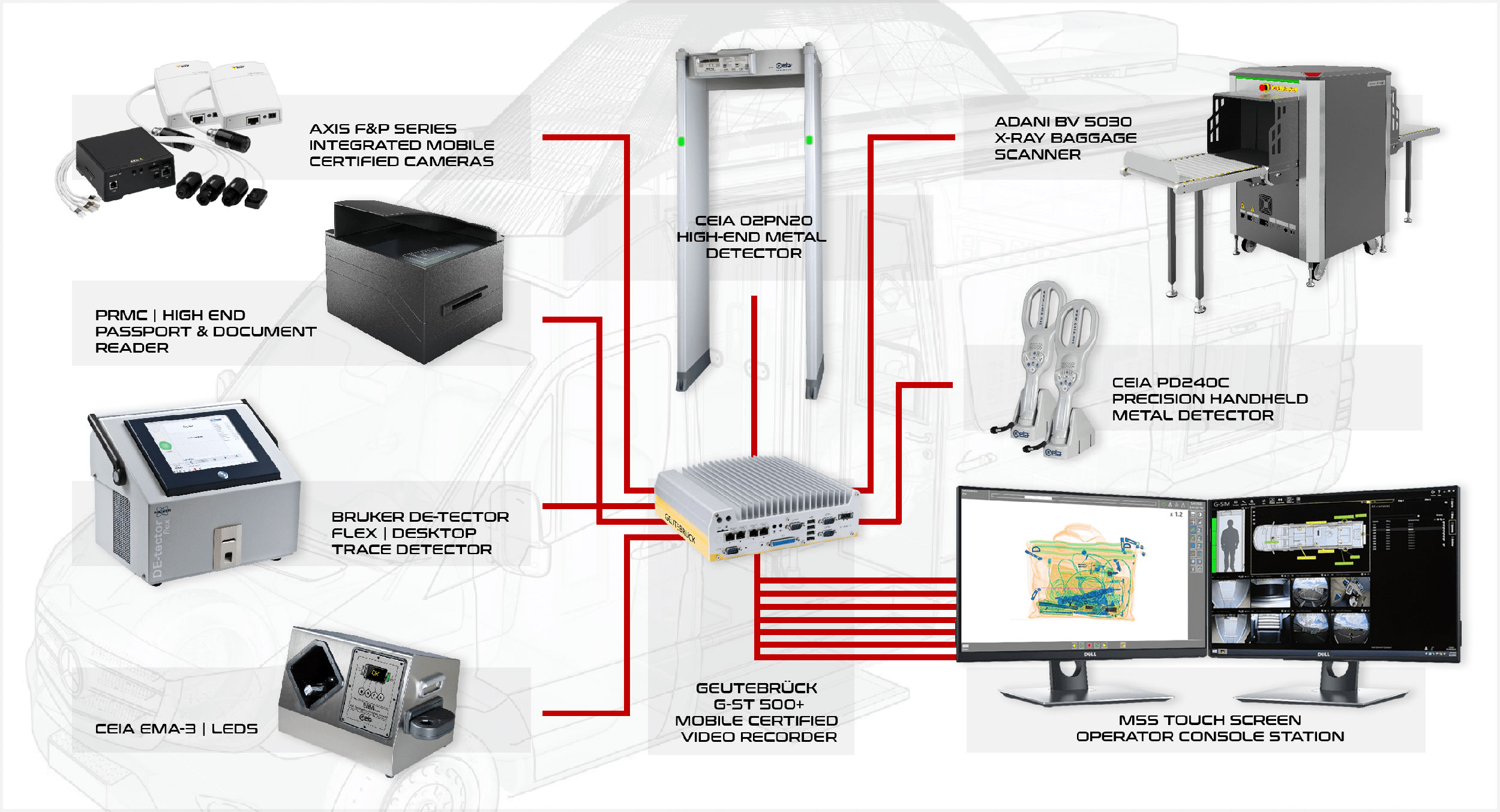 ---
OPTIONS
---