---
MXV | MODULAR X-RAY VAN
---
The MXV | MODULAR X-RAY VAN is the newest version of the uniSCAN MXV and has been significantly upgraded in many aspects.
The MXV | MODULAR X-RAY VAN has been specifically designed to provide on-demand high-quality screening of luggage and cargo, with all necessary systems integrated into a Mercedes-Benz Sprinter or an IVECO Daily.
Therefore, the MXV | MODULAR X-RAY VAN comes with a lot of additional features and is 100% assembled in Germany. The integrated 100100M X-ray system provides clear and sharp images of the screened object and is completely certified by the German TÜV according to German X-ray radiation protection law (RöV).
GET A QUOTE
DATASHEET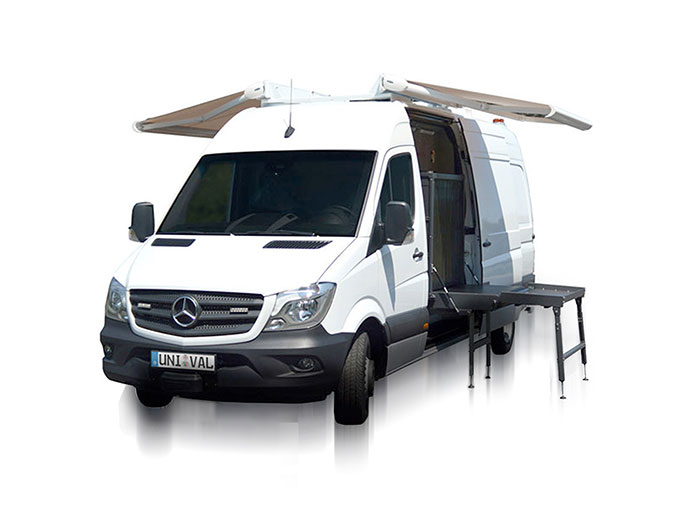 ---
FEATURES & BENEFITS
---

INTEGRATED 100100M X-RAY SCANNING SYSTEM
The integrated 100100M is a high-quality X-ray screening system, with a tunnel opening of 1010×1005 mm, a steel penetration of 40 mm, bi-directional scanning and many more features.
INDEPENDENT POWER SUPPLY
The integrated generator and the battery system enable independent operation of all security systems. Furthermore, shore power can be connected.

INTEGRATED unival VVS | VEHICLE VIDEO SECURITY SYSTEM
360° surveillance, baggage-, person- & operator monitoring – all forensically proven recorded on specially developed mobile recorder, with mobile-certified cameras.

MODULAR DESIGN
The unival MXV2 can be easily upgraded with Liquid Explosive Detection, fingerprint- document- & passport readers, trace detectors and other systems.

PROFESSIONAL INTERCOM & ANNOUNCEMENT SYSTEM
The integrated intercom & announcement system is IP-based and can be used for communication with the security staff or for announcements to the persons outside the van.

ADVANCED ALARM MANAGEMENT WITH G-SIM
G-SIM by GEUTEBRÜCK handles all relevant alarm processes of the video surveillance and gives full control of all systems from the operator cabin.

ON-DEMAND REMOTE ACCESS (GLOBALLY)
Via G-SIM GLOBAL on-demand access from a command & control center is possible – via LAN, WiFi or LTE.

QUICK START
The whole system is ready to use within 5 minutes.

HYDRAULIC LEVELING SYSTEM
The automatic stabilizing system makes sure that the unival MXV2 is always in the best position for screening operations.

CERTIFIED QUALITY
The unival MXV2 is certified by TÜV according to German RöV (X-ray scanner, according to German radiation protection law) and the base vehicle by TÜV/DEKRA according to German Road Traffic Act.

HIGH-END SECURITY MADE IN GERMANY
The unival MXV2 is completely assembled in Germany, with all according quality standards.
---
IMAGES
---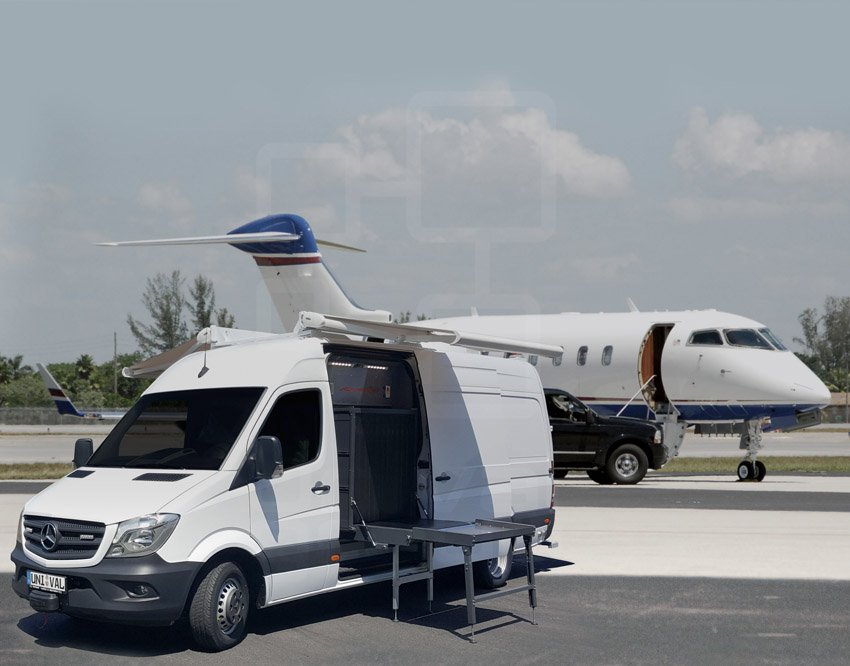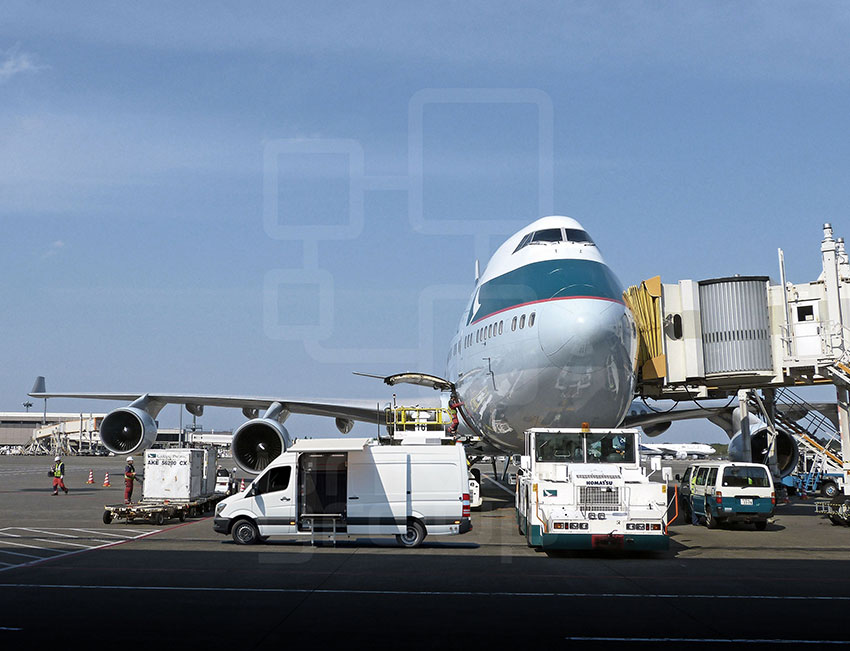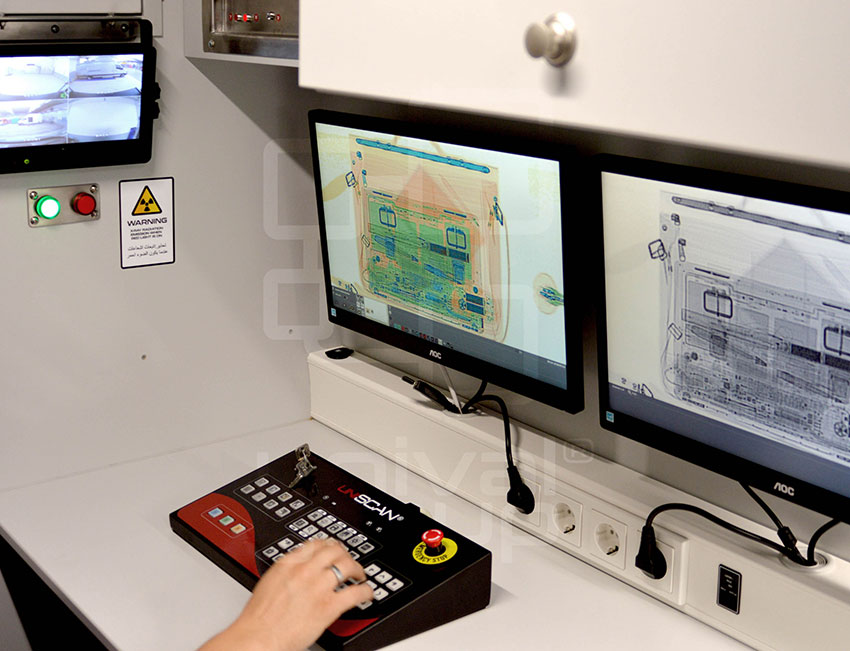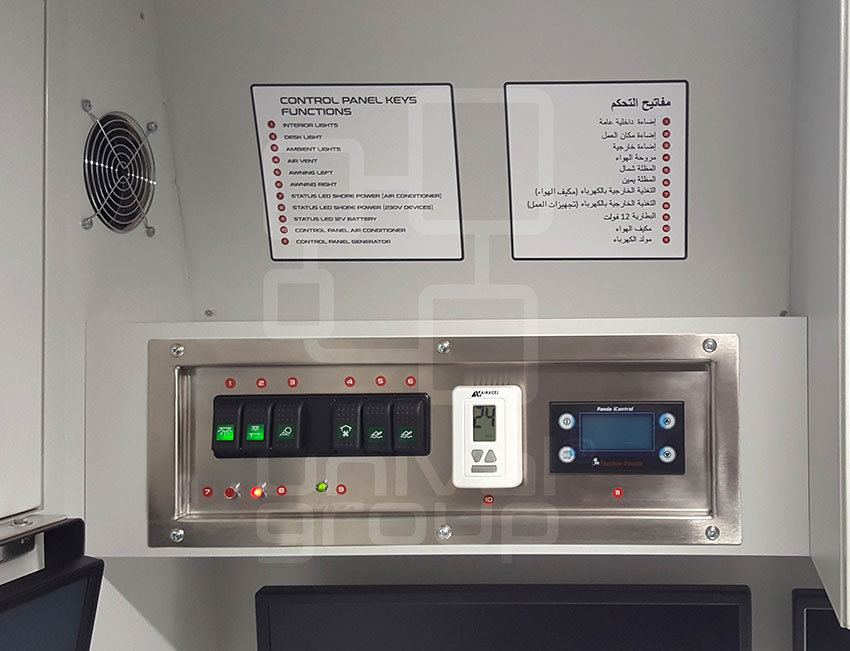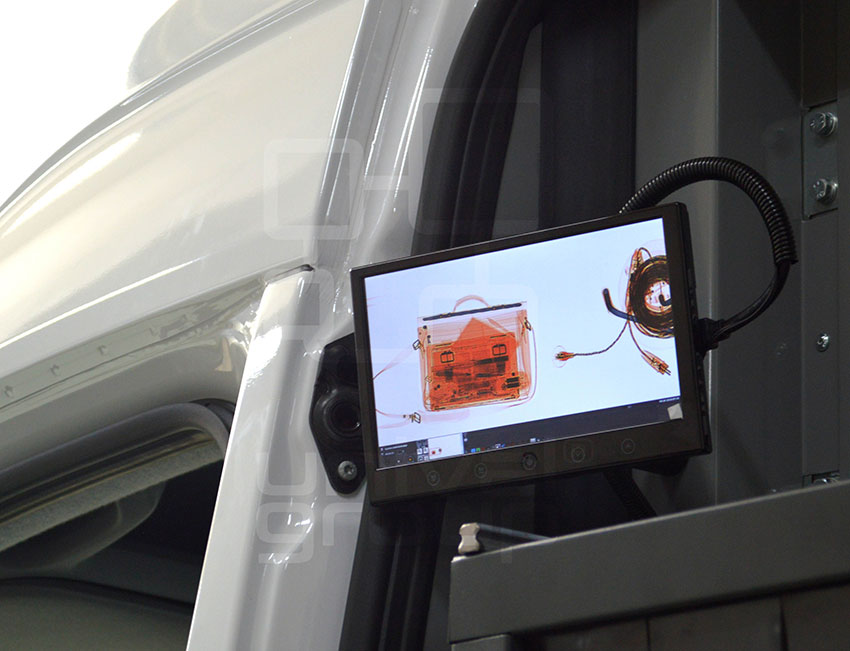 ---
OPTIONS
---