unival Spectrum Guard is an easy to deploy and basic cUAS system with a good price/ value and very good performance and the integration of third-party sensors like cameras, radars, etc.) is possible.
Even TSCM (Technical Surveillance Counter Measures) is already part of the USG system. USG doesn't use jamming to stop drones.
USG works reactive, so it only reacts, when a threat is detected.
As a side effect of the reactive mode, USG has a very low power consumption. USG does not exceed defined power values in Wi-Fi networks.
USG works independent and without interferences through (f.e.) jammers and IMSI catchers. USG works regardless of whether drone signals or the remote-control signals are encrypted.   
USG fulfills the actual requirements of detecting drones and preventing them from entering a security area.
WifiMonitor/ Radio-Monitoring System incl. RadioInspector Software
With unival Spectrum Guard Wi-Fi Guardian, Wifi networks, Wifi devices and access points will be detected and monitored. Furthermore, the operator can start a "Denial of Access" attack on access points, so that existing connections will be stopped, and new connections will not be accepted.
2.4, 5.8-5.9 GHz SDR. Channel-based DOS attack by filling the channels with data packets ensures high traffic. The own traffic of the authority can be considered to avoid interference on individual channels.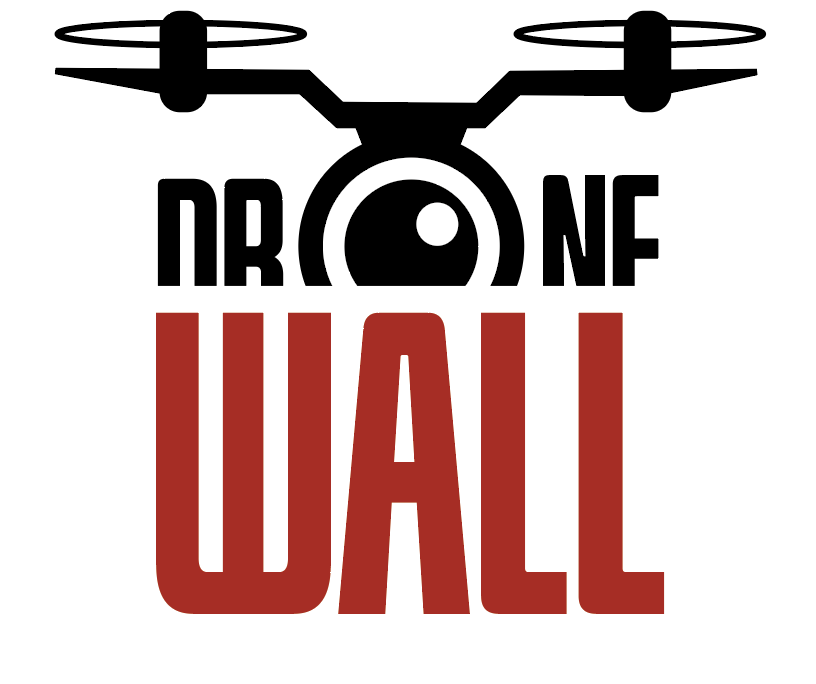 USG WifiGuardian and USG WifiEffector
USG RADIO MONITORING AND SIGNAL ANALYSIS SUITE (SOFTWARE)
Drone Detection and reactive channel-based DOS attack
All USG- systems are able to detect remote controlled Drones by their radio transmissions (M&C and Video) up to 3km distance.
In addition, it is possible to detect the operator radio signals and his position.
Optionally we can deliver a reactive USG WifiEffector, to start the emergency landing process of the drone.
Advanced comprehensive software solution for:
▪ Technical Surveillance Countermeasures (TSCM)
▪ Signals Intelligence (SIGINT)
▪ Local and Remote Spectrum Monitoring and Surveillance
▪ Telecommunications and Spectrum Management Applications
Radio monitoring and digital analysis system with threat database and AI
▪ Multi-Sensor
▪ Broadband and narrowband frequency monitoring
▪ Threat detection with database
▪ Signal analysis
▪ Drone detection (database)
▪ Communication monitoring (analog and digital)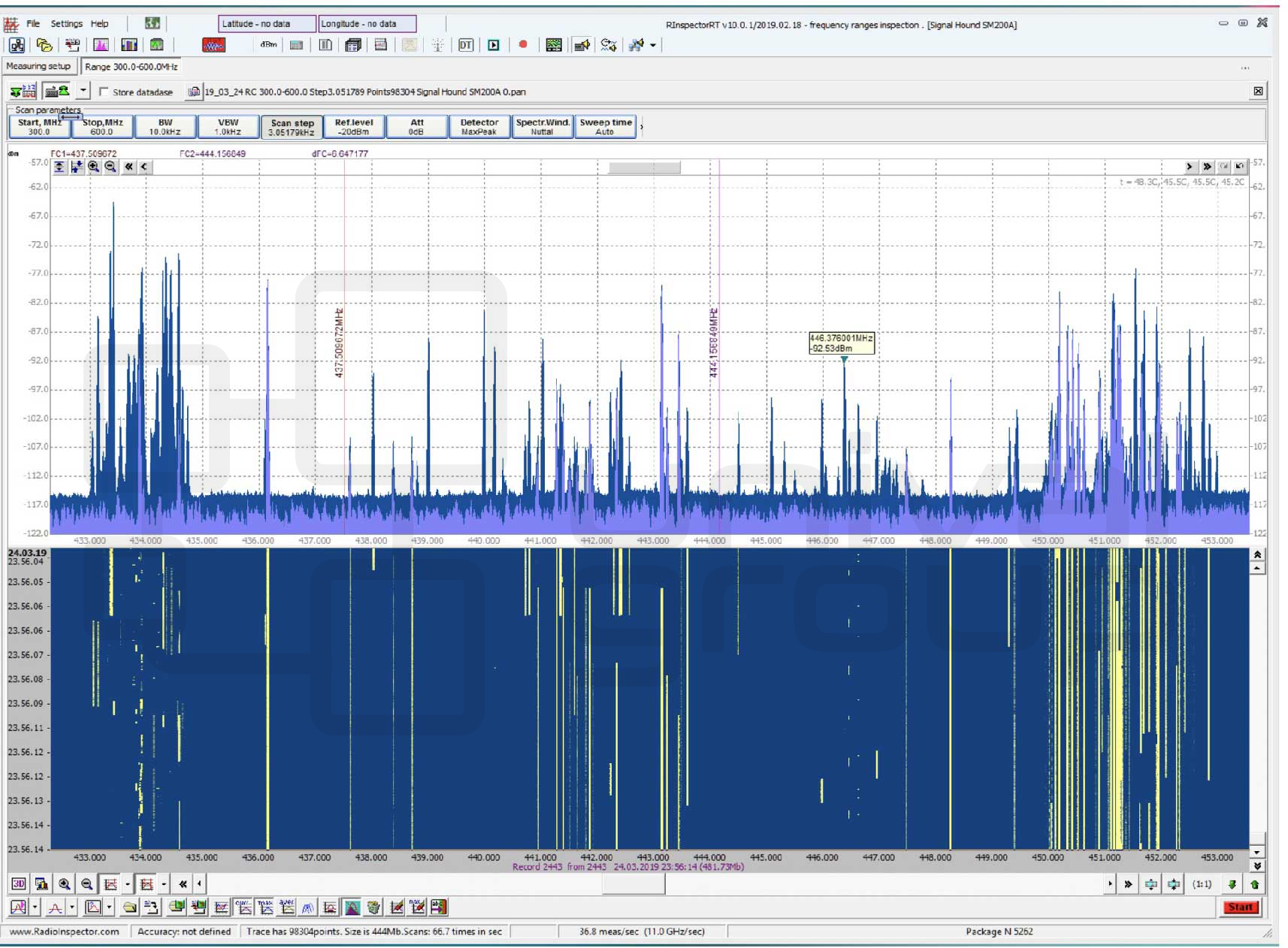 Packets' analysis of Wi-Fi networks and selection MAC addresses of source, destination and access point. Comparison of the detected MAC address with a list of legitimate addresses. Estimation of traffic per connection and transmitters' sources direction-finding.

Recording and analysis base stations' coverage areas in open space, mapping of electromagnetic field strength distribution in color for entire network or networks; separately for each channel; each access point and each used channel.
Software key features
▪ Live display of active WiFi equipment in range, including access points, connected clients and not connected clients
▪ All detailed information about device operation, which is possible to get without decryption
▪ Power level monitoring
▪ Possibility to work in 2.4 GHz, 5 GHz bands or both (WiFi 6E- ready)
Highly flexible Wi-Fi devices classification system, which allows to:
▪ Classify detected device as TARGET, FRIEND or UNDEFINED
▪ Time and day of weekly-based rules
▪ Global or Access Point scope rules
▪ Configurable default policy
▪ Possibility to configure individual sound alarm for specific rules
▪ Response system with separate configurable actions for FRIENDS, TARGETS and UNDEFINED
▪ Event logging and filtering
▪ Display events from custom time span
▪ Rebuild of "Live display" as it was displayed for selected time in the past
▪ Power track graph for selected period, indicating target movements

A program for saved IQ data processing. Designed to analyze the availability of information in IQ data as well as for estimation of content and parameters of digital packets. Allows performing a digital frequency shift (digital down conversion – DDC), digital filtering and resampling of the source data to the desired frequency rate.
DTest (Digital Test) option
Performs digital demodulation of IQ stream data and processing of various communication standards: AM, FM, DECT, GSM, UMTS, APCO (P25), Tetra, DMR, DRM, Zig-Bee, Bluetooth, TV signals, both: digital DVB and analogue NTSC, PAL, SECAM.
Enables remote network operation of multiply systems for local or strategic RF monitoring. Network can be installed withing one or several buildings or an area. Provides list of detected signal alarms, information a current state of system, whether it is operating, stand-by or disconnected.
Developed for IQ data post-analysis, digital processing and demodulation of communication standards, including: DECT, Bluetooth, GSM, UMTS, Tetra, APCO (P25), DMR, DRM, DVB, 802.15.4 (ZigBee etc.) and analogue standards TV, AM, FM.

Quadrature signals, also called IQ signals or IQ data, are often used in RF applications. They form the basis of complex RF signal modulation and demodulation, both in hardware and in software, as well as in complex signal analysis.
For the operator all measuring antennas will be displayed in a freely configurable map.
In case of an alarm the green dot will turn into red and the type of alarm (time stamp, frequency, signal strength etc…) will be shown in the software.