---
SCREENING
---
Screening is an important approach in order to visualize potential threats that are hidden for the aim of trafficking, theft or any other illicit measure.
unival group is specialized in providing different screeting technologies in order to detect and determine hidden threats or items.
We can choose from a rich toolset of the most efficient technologies such transmission x-ray, metal detection, teraherz screening up to more complex technologies such as CT, MRT or any other potentially measure that helps to determine the content of any item.
For more than 15 years we have a developed an industry leading expertise to adapt solutions for our clients in order to create a precise approach and help to mitigate threats. We will analyze the purpose of the relevant screening, the sector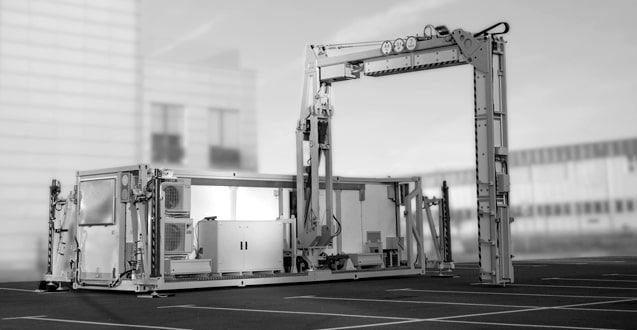 We analyse the purpose of the respective measure, the most suitable approach and the necessary approach. On this basis, we differentiate of course whether it concerns official or industrial processes, whether people or only goods are involved, and then select the least invasive, respectful and most efficient method. Especially when people or persons are involved, radiation Security is a very important factor.

This also applies to security staff and also to maintenance personnel. We are working in full compliance with ANSI 43.17-2009 ensuring full radiation safety for Personnel Security Screening Systems using X-Ray radiation.
PRODUCTS