#INSTALLATION OF NEW DUAL-VIEW X-RAY CAR SCANNERS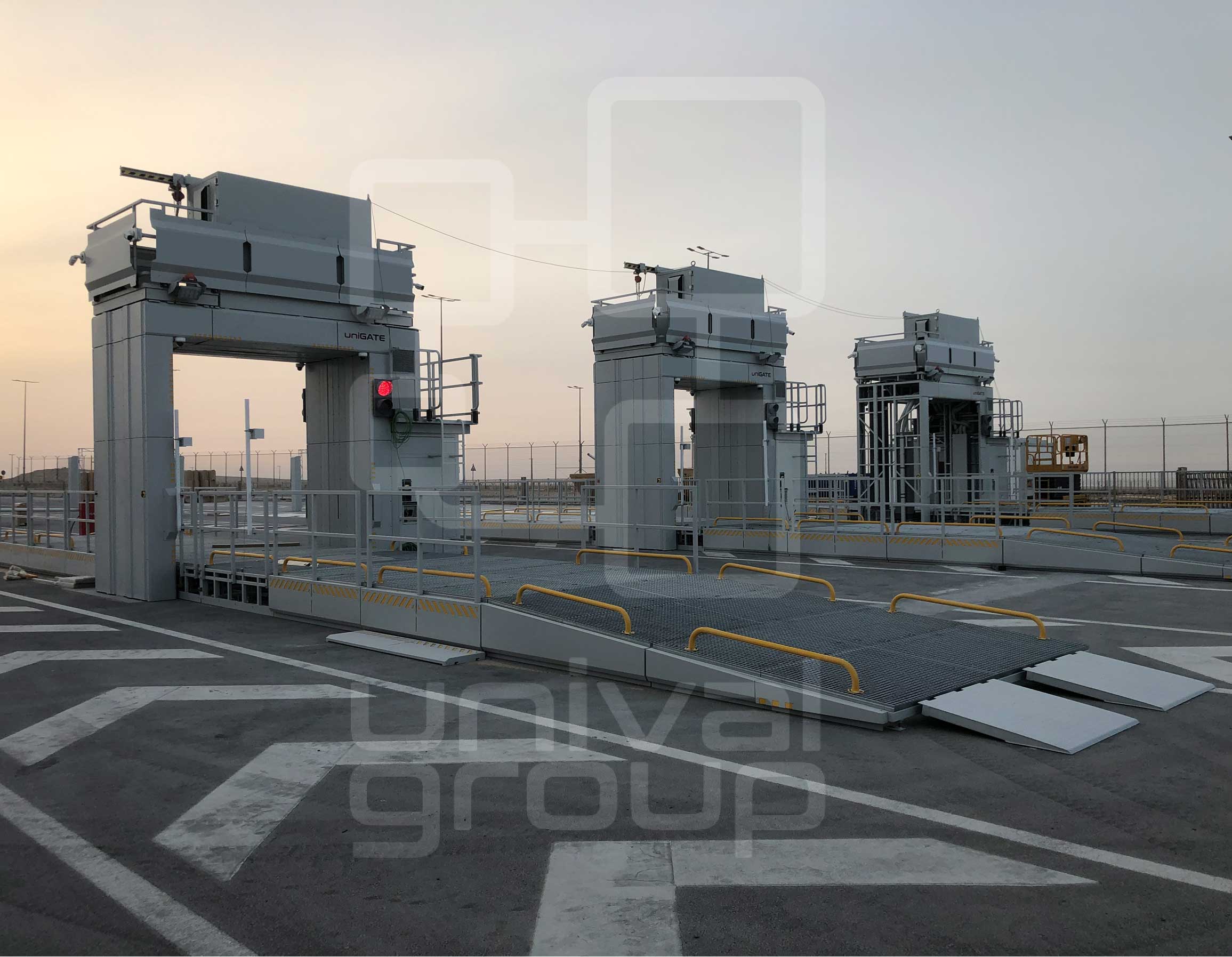 We are excited to see our new vehicle checkpoint grow!
As the foundation civil works have been finished, our engineers and technicians are working tirelessly to assemble the systems together with our partners.
These state-of-the-art dual-view, fully ANSI 43.17-20009 compliant X-ray passenger vehicle scanners are challenging to assemble, but provide unmatched threat & contraband detection capabilities for our clients.
Next milestone will be the installation of the dual-view bus scanner, right next to the car scanners, and the deployment of our modular radiation safety walls.

We will keep you posted!
If you would like to receive more information about this amazing, new scanner type, do not hesitate to contact us at info@unival-group.com.