---
TR15 / TR40 | CABINET X-RAY SCANNER
---
The newest generation TR15 and TR40 +Smart Scan cabinet scanners provide a new benchmark of threat detection and image management for compact X-ray scanners. Both are based on a completely new software platform, which manages the functionality via an intuitive 22" touch screen monitor. The smart card login provides an easy system configuration, which enables data collection of individual user sessions.
The TR15 is the most compact X-ray scanner with enhanced detection capabilities – with its small footprint, low maintenance costs and a lot of detection features, the TR15 +Smart Scan is the best choice to screen incoming mail and small parcels. The TR40 is the large "brother" of the TR15, with a generous chamber that can accommodate mail sacks, large boxes and courier deliveries. With its one touch operation the TR40 allows rapid processing of scanned items all within a compact footprint.
GET A QUOTE
DATASHEET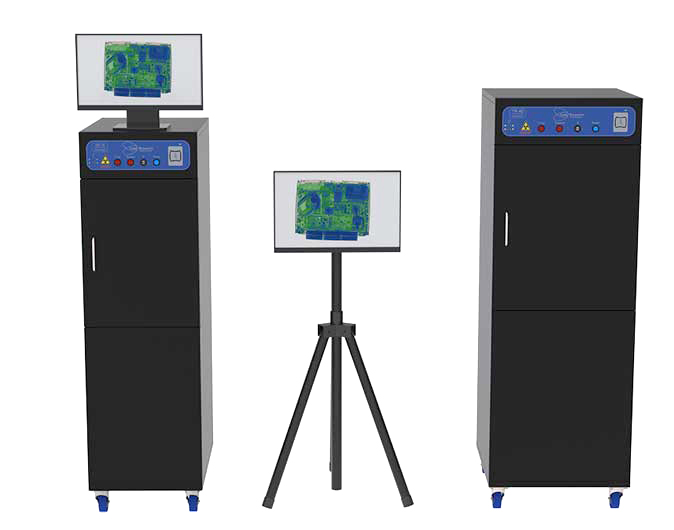 ---
FEATURES & BENEFITS
---

CT4 IMAGING SOFTWARE
The latest software version provides an intuitive and effective system operation and image analysis.

IMPROVED POWDER DETECTION
The specially developed powder detection algorithms support the threat detection coming from powders and similar substances.

3 POINT DENSITY ALERT
Operators can define the elements of suspected devices, such as metal components in detonators and batteries.

HIGH-QUALITY X-RAY IMAGES
The high-quality digital camera and the enhanced X-ray generator deliver superior X-ray image quality.

INTUITIVE OPERATION
The touch screen interface provides access to all enhancement tools and enables rapid image processing.

ONE-TOUCH E-MAIL FUNCTION
Send suspected images with one touch to security professionals for further evaluation.

ACCESS CARD LOGIN
Operator specific system parameters are saved via access card login, also monitoring usage and providing user management.

MICROSOFT ACCESS DATA BASE
Date, operator's login, name, session time, no. of exposures made, log off time, etc. are captured in the Microsoft Access™ database.
---
IMAGES
---